uweza 2008-09
In July 2007, I booked my trip to climb Kilimanjaro in December 2007and realised that I would need some help to get fit for the trip. My main goal was to be fit enough to get to the top and back down again without any injuries or unnecessary aches and pains so had a look at the info given to me by TUSKER, the company I booked with and realised that I need a bit more help, so enrolled the help of a personal trainer, David Warden.
In the months prior to my trip David and I worked on a training plan which included sessions in the gym, outdoor fitness and also me meeting up with friends to go for walks in the South Downs, the Peak District and the Scottish Highlands, which together helped me successfully reach the top at 3pm on 25th December 2007.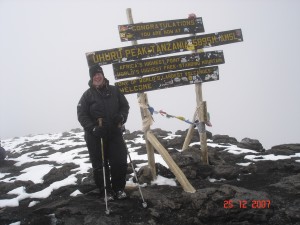 My training program and love for new technology, inspired me to develop a new business propostion called UWEZA, a online and mobile health and fitness video service and social network.  To demonstrate the concept and quantify the opportunity a set of 45 fitness videos were produced and converted to a range of mobile formats:
Rotating Med Ball Bend from Uweza on Vimeo.
a website website was developed to explain the concept to potential clients, click on the image below to go to the website: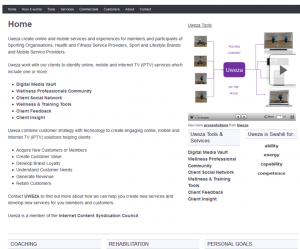 And a business plan developed to demostrate the opportunity and revenue model, to view pdf click on link below:
Uweza Business Plan – April 2009