GiffGaff – A Social Business Case Study
giffgaff is a sim only mobile network which provides a range of pay as you mobile services, wholly owned by Telefonica/02, and operated as a separate limited company.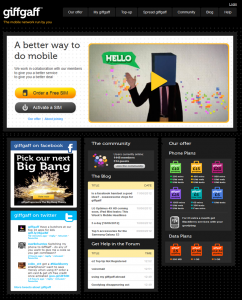 giffgaff is widely recognised as a social business pioneer having developed, implemented and running a member(customer)  centric social business model, partnering with their member (customer) community) to develop and build their business.
giffgaff members are at the centre of the business model, providing
–  peer to peer member support, reducing on-going customer support costs
–  feedback on product features, pricing and support
–  ideas for new product development and innovation
–  online word of mouth marketing support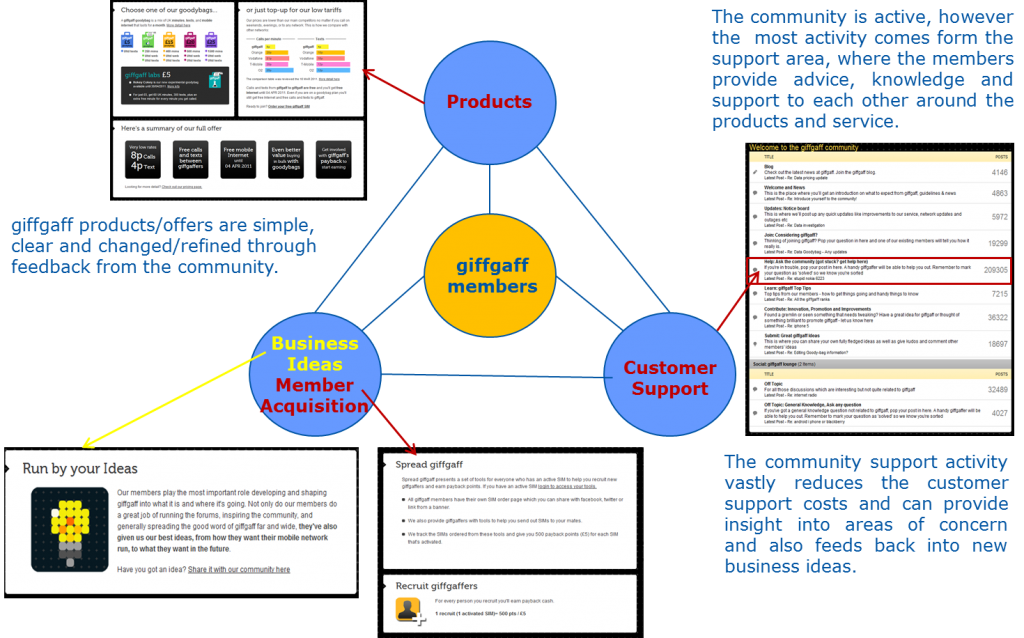 the giffgaff member community is managed by a team of 16-20 community managers, headed by Vincent Boon, who you can follow on Twitter @vincentboon where he provides updates on the giffgaff community and their interactions.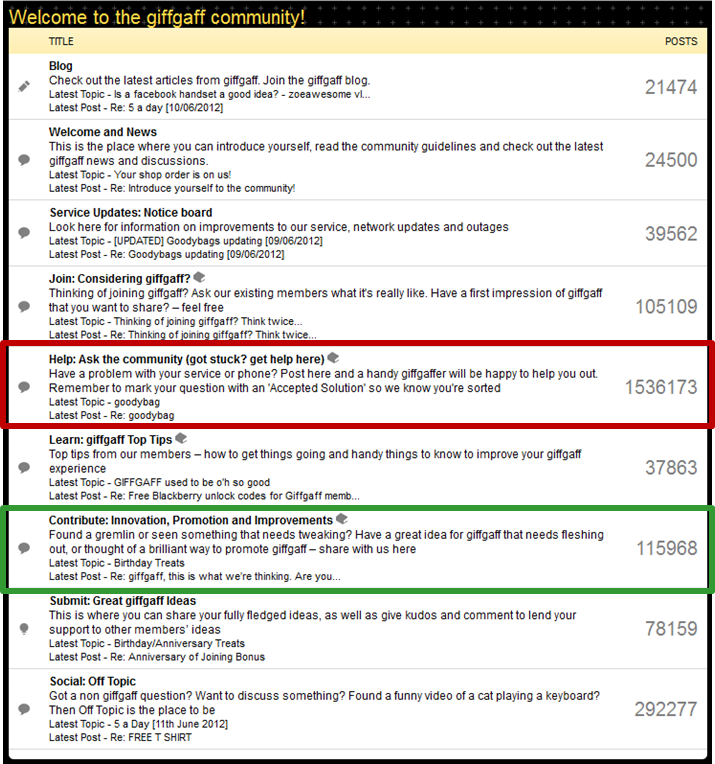 Looking at the giffgaff community, the most active threads are the peer to peer member support area with over 1.5million posts – highlighted in red above and the innovation, promotion and improvements thread with almost 116k posts, highlighted in green above.
Underlying giffgaffs online model is Lithium's online community platform which provides the underlying technology and member activity analytics.  Follow Lithium on Twitter @lithiumtech
giffgaff encourage their members to spread the word and provide them with a range of tools to share across social networks, including facebook and twitter.  Follow @giffgaff on twitter here.     Like giffgaff on Facebook here.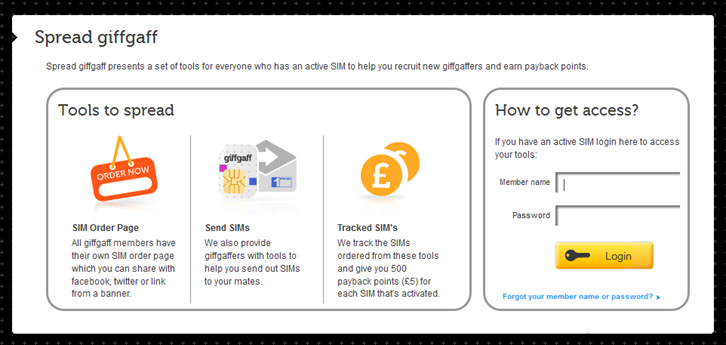 Members are rewarded twice a year, based on their level of member support activity, involvement in product testing and contribution to product ideas and other feedback.  Earlier this month, June 2012, giffgaff paid back £1.1m to the giffgaff community, a massive increase over 2 years from the first payback of £27k, demonstrating the increasing involvement and support of their member community.  Read giffgaffs update here.
In recognition of their success, giffgaff has featured in a number of case studies:
Lithium – giffgaff customer case study
Figaro Digital giffgaff case study
Giffgaff Manages Its Community To Deliver A Great Customer Experience, by Jonathan Browne.
Case Study: Giffgaff Uses Co-Creation To Build A Differentiated Mobile Service Business by Doug Williams
GiffGaff – a case study of customers in control by Laurance Buchanan at Ernst & Young